Kiski-Conemaugh Water Trail
The Kiski-Conemaugh offers 86 river miles of paddling along the borders of Somerset, Cambria, Westmoreland, Indiana and Armstrong Counties in southwestern Pennsylvania. Features include Conemaugh and Packsaddle Gaps, nearby bike trails and historic communities.
Locator Maps

Download Printable Maps by Section
Interactive Map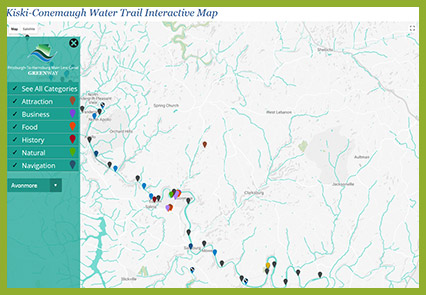 For environmental stewardship messages, historic images, businesses and services, and more points of interest check out our interactive map.  For best results use Chrome, Safari, or Firefox.
Additional Resources
Follow water trail and partner activities on Facebook.
For directions to access sites, information about natural, cultural, historic resources, safety tips and caution information, and detailed river town maps: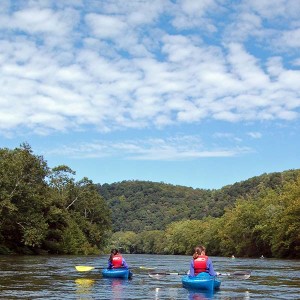 This project was supported in part by a grant from the Colcom Foundation and financed in part by a grant from Community Conservation Partnerships Program, Environmental Stewardship Fund, under the administration of the Pennsylvania Department of Conservation and Natural Resources, Bureau of Recreation and Conservation.