Conservation Efforts Honored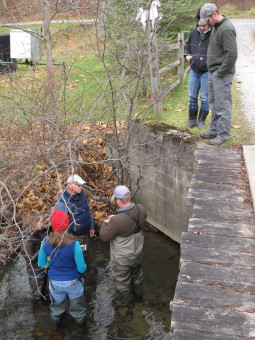 The Main Line Canal Greenway salutes several conservation efforts that have recently been honored with regional and statewide awards.
Each year, Department of Environmental Protection invites businesses, farms, government agencies, educational institutions, non-profit organizations and individuals to apply for the Governor's Award for Environmental Excellence. The awards highlight those projects that promote innovative technological advances, partnerships, public service, and environmental education and outreach, as well as encourage pollution prevention, demonstrate economic impact or employ innovative technology. Among the 2015 honorees are three entities within the Greenway corridor:
Sustainable Pittsburgh (SP) – Performance Programs
Phoenix Contact Services, Inc. – Combined Cooling Heating & Power
Conemaugh Valley Conservancy, Inc- Kiski-Conemaugh Stream Team
Additionally, Pennsylvania Environmental Council annually hosts the Western Pennsylvania Environmental Awards.  Sponsored by Dominion and over a dozen other benefactors, the awards are presented to local organizations that demonstrate leadership, effectiveness, and results making an impact on the environment.  This year's winners were:
Environmental Charter School – Pittsburgh
McKean County Conservation District – Smithport
Paint Creek Regional Watershed Association – Windber
Sustainable Pittsburgh – Pittsburgh  
(Note: Only Pittsburgh and Windber projects are within the Main Line Canal Greenway.)
Learn more about what these award winners are doing to improve your quality of life and regional sustainability.
http://www.portal.state.pa.us/portal/server.pt/community/Governor's_Award_for_Environmental_Excellence/21540
http://pecpa.org/press-releases/pennsylvania-environmental-council-hosts-western-pennsylvania-environmental-awards/
Congratulations to all award winners.  Remember to SUPPORT THE WORK OF ENVIRONMENTAL PARTNERS.
Photo Credit – Melissa Reckner